Personal Injury Lawyer
Our knowledgeable personal injury lawyers are dedicated to helping clients recover compensation for their physical, emotional, and financial losses resulting from accidents caused by others' negligence.
Auto Accident Lawyer
Our auto accident lawyers will help you navigate the complexities of insurance claims and negotiate with insurance companies to obtain the maximum compensation for your injuries and damages.
Slip and Fall Lawyer
Our experienced slip and fall lawyers will investigate the circumstances surrounding your accident and determine if property owners or managers failed to maintain a safe environment, leading to your injury.
Pedestrian Accident Attorney
Our pedestrian accident attorneys are dedicated to helping victims of pedestrian accidents seek compensation for their injuries, medical expenses, and other damages.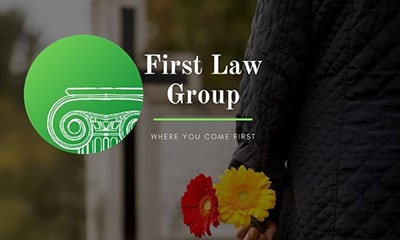 Wrongful Death Attorney
Our compassionate wrongful death attorneys understand the devastation that follows the loss of a loved one due to another's negligence. We are dedicated to helping families seek justice and fair compensation.
Truck Accident Lawyer
Our seasoned truck accident lawyers have a deep understanding of the complex regulations governing commercial trucking, and they will work tirelessly to hold responsible parties accountable for their negligence.
Dog Bite Attorney
Our dog bite attorneys have a comprehensive understanding of California's dog bite laws and will aggressively fight for the compensation you deserve after a dog attack.
Motorcycle Accidents
Motorcycle accidents often occur as a result of driver negligence. Drivers do not notice cyclists because they are distracted, in a hurry, or driving recklessly. Cyclists pay the price.